Gwommy's Room
Here's the North side of my room, move the mouse over something for a better description of what you are looking at.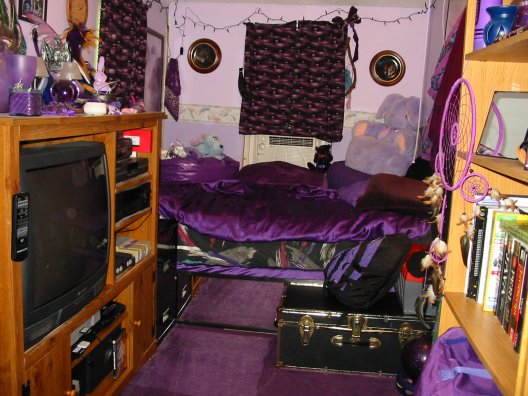 Here's the South side of my room, taken from my bed.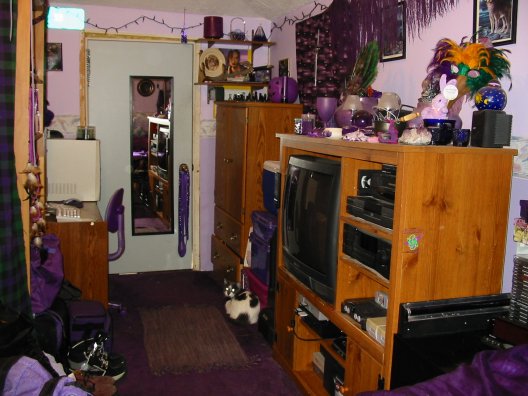 Here's a better view of my entertainment center.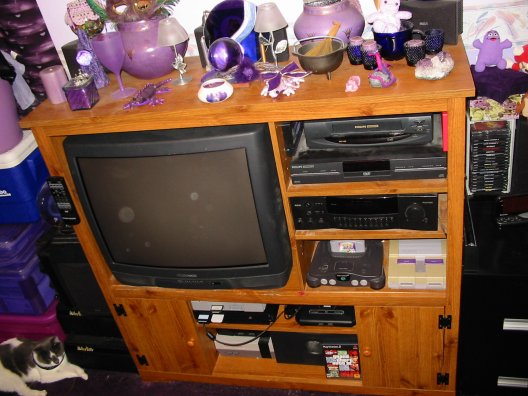 And finally, a better view of what I have on my bookshelf.