How Do I Leave The Cult?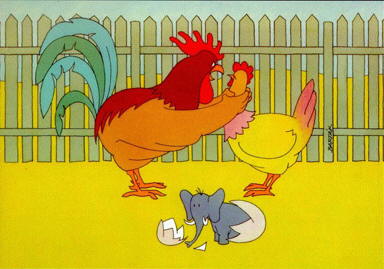 The nice thing about the cult is that you don't have to leave it. When you join, you get a free lifetime membership. Joining the elephant cult is frowned upon as shown above, but even that won't ban you from the chicken cult.
I think the only way to be removed from the cult is when the cult itself dies. In order for the cult to die, that would have to mean that chickens no longer exist. I don't think that the chances of that happen are very good though.