Dancing! Dancing! Dancing!
Time (3:00pm-All Night)
Dancing will be on Saturday, October 27, 2012.
Cost
The site fee will be $7 per person. The $7 site fee includes snacks and desserts provided by guild members.
There is also a $5 surcharge for non-SCA members.
Place
The event will be held at the Saltatoris Guild Hall in Dimondale, Michigan. The address is listed at the top of the page, directions can be found below.
Directions
See the map below. Follow the yellow roads in the direction of the purple arrows. Once you get into Dimondale, you can't get lost. The Saltatoris builing is on the north side of the Bridge St and Washington intersection. There is parking available on both sides of the building as well as curbside on Bridge St.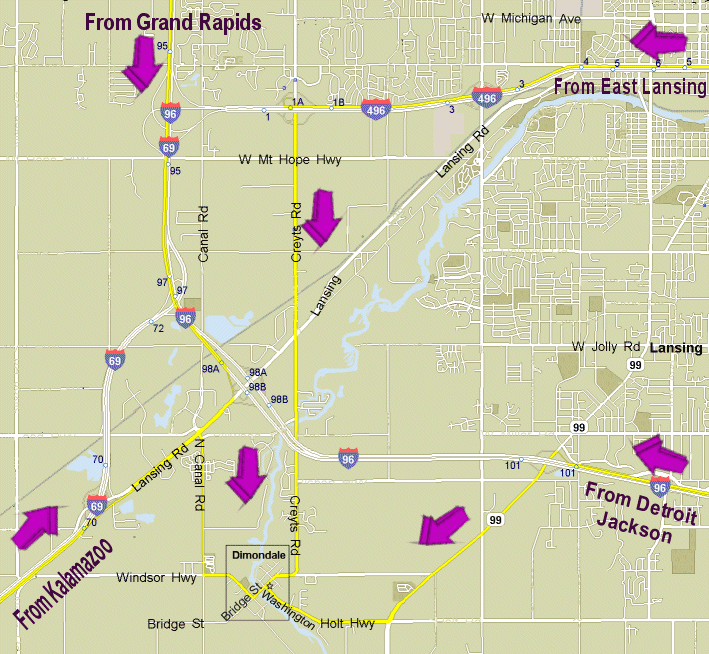 Autocrat
TH Lady Michaela de La Chesnaye des Bois (Michel DePriest), 6768 Davis Highway, Grand Ledge, MI 48837; 517/622-0813 (no calls after 9 pm); grable(at)msu(.)edu
For more information, feel free to contact Lord Gwommy
This page was last updated on July 29, 2012.